Dallas Santana

President-Production/Content and Strategic Marketing
Blockchain Media Advisor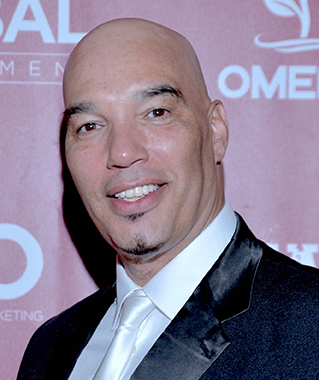 Hollywood Media Executive/ Content Creator Dallas Santana is known for creating more than over 350 episodes of TV for networks like CBS, ABC, Direct TV, Dish, Sky TV (UK). He is also an expert in social media strategy for major brands, television shows, movies, "A-List "celebrities, professional athletes, and is a leading blockchain advisor for many media companies worldwide.
New : Dallas launches new TV series on Fox Sports-31 Countries January 2019
New: In 2019 Dallas launched a business show on Fox Business and new tech business show filmed at NASDAQ studios, NYC
Dallas on IMDB
Dallas on Linkedin/Blockchain Media Advisor: His expertise in media, social media and television led him to being tapped by leading cryptocurrency and blockchain companies focused on entertainment, music, video streaming and lifestyle sectors and in 2018 alone,
Read More
he has helped increase the market values of these companies by over $2 billion with leading their media, social media and celebrity branding campaigns. He helped recruit over 100 celebrities, 500 social media stars, athletes, cryptocurrency influencers and media icons to lend their names and expertise to projects in cryptocurrency and the blockchain. He is currently leading a team of over 50 who weekly, consult, advise and run media campaigns to help accelerate cryptocurrency/blockchain companies standings in that space. As of 2018, he is in development on two cryptocurrency TV series that will help bring global attention to his cryptocurrency/blockchain clients.
Film and TV:
He has forged partnerships with the producers and companies behind franchise hits like "James Bond" and "Twilight". He is an action motion picture executive as well in Hollywood responsible for the production of several movies including "The Last Ride", "Khali The Killer", and the action film "Meta" which he is assisting in securing financing for. He has worked with NASCAR and Indy Racing teams as a marketing executive and also trained to be a semi-pro driver himself.
His greatest thrills are on action and filmmaking in an area where it's extremely dangerous work where he has worked with legendary stunt pilots, base jumping skydivers, cross-country rally racing with stuntmen who train with the "Fast and Furious" and he himself ha
Brandon Kenji Claudio

Producer/Media Executive
Social Media Director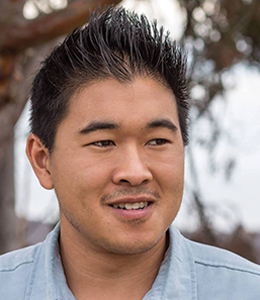 Kenji Claudio has earned a stellar reputation across projects in social media, digital media, fin tech , content platforms and with in an position he holds in Momentum Media Fund, he manages a global network of over 40 funds that he interacts with representing access to an additional estimated $15 billion in capital. He is a prolific executive in media and has produced over 30 documentaries, films, and television episodes including a new series he headed up launching as of 2019 on Fox Sports, Fox Sports Asia and Fox+ and a business series which aired on Fox Business and Bloomberg TV in 2020 ( "DISCVR").
He is also an expert in social media strategy, movie release marketing, marketing and big data analytics for clients like Target and Kia Motors at KPMG, social media projects, app launches and the movie industry. Kenji has is on the board for international blockchain media company AMF Global USA, and international leader in blockchain content, K Pop drama and content and a top modeling platform in Asia.
Read More
He advised and launched the marketing plan for the video streaming platform Harastream and has run marketing campaigns for other blockchain media and apps such as ARK.io, RavnAPP, On.Live, the music platform VEZT, and the blockchain movie streaming platform TaTaTu where he worked on influencer marketing strategies for their offerings that helped increase the values of those companies in excess of $1 billion. He is currently working with fin tech platform Fin Cross and others on their series A financing rounds, with video game platform Robot Cache, South Korean fashion and modeling group AMF ( Asian Model Festival) and many others.
Kenji currently spends have his time n Asia where manages investment road shows for very selective clients introducing them to the over 40 major funds in South Korea, Hong Kong and Singapore representing over $15 billion that are seeking select investments in fin -tech, blockchain, media, social media and real estate ventures.
Kenji is also currently completing his Masters in Business Administration and graduated with a B.S. Bachelor of Science from Vanguard University in Orange County, California, USA.
Kai Buehler
Consultant- Virtual Reality and Digital Media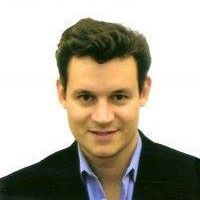 Kai is best known for being the CEO of Mobile Messaging Solutions (mms), Inc, a leading iTV and mobile engagement provider that divested out of VeriSign in 2009 (NASDAQ: VRSN). e Guide
Kai Buehler:- Consultant-Virtual Reality and Digital Media – Kai is best known for being the CEO of Mobile Messaging Solutions (mms), Inc, a leading iTV and mobile engagement provider that divested out of VeriSign in 2009 (NASDAQ: VRSN). In his role as CEO of mms, Kai developed Watchpoints and his company provided the SMS voting for all major iTV shows in the US, including American Idol, America's Got Talent, Dancing with the Stars, Big Brother, Survivor and
Sabado Gigante
Kai started MindMatics USA in May 2006 and the company became the major mobile service and iTV-solutions provider for ABC, Fox, NBC Universal, CBS, Univision, BET, CW, New Line Cinema, Sony Pictures, just to name a few. He merged the company with mms, Inc. in early 2010. Today Kai Buehler is Founder & CEO of Virtual Reality Studio MightyVR.com , and of the e-commerce company  Causora.com, the one-for-one giving platform that rewards donations and helps companies drive a double impact. Causora works with over 250+ non-profit partners such as American Red Cross, Food for the Poor, charity: water, etc. and rewards donors with gift certificates from 350+ socially conscious merchants. Kai has successfully started, managed and sold a number of businesses in the mobile application and interactive TV space.
In 2011, Kai sold Watchpoints, the first app that rewarded viewers for watching television, to Viggle (NASDAQ: VGGL) and became Viggle's SVP and GM. Before joining Viggl from 2000 to 2006, Kai was the CEO of plan_b media, which he co-founded in 2000 and led to profitability. He successfully grew the company to a leader in the production and distribution of mobile entertainment content with offices in New York, Cologne, London and Vienna. Up to its acquisition by MindMatics in 2005 he had signed the mobile distribution rights to over 70 licenses, such as Star Wars, War of the World, Muppets, Garfield, Maya the Bee, and Madagascar. Kai studied at Universities in Europe and Asia; he holds a Master Degree in Business and a PhD in Economics from the University of Paderborn, Germany and Hong Kong.